Welcome to Natural Chiropractic Center!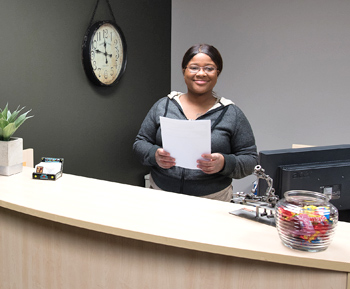 We have a no waiting policy. We know time and health are your most valuable commodities, and we won't waste either one! We offer convenient treatment times and several types of chiropractic services to best suit your needs.
Our experienced staff will handle all the insurance and paperwork to make sure you get ALL the care you deserve.
Are you ready to get started?
Your First Visit
When you first arrive, we'll take care of any necessary paperwork before sitting down with Dr. Pearson. He'll do a consultation with you, discussing what he will and will not do on that visit. Next, he'll do a thorough examination of your spine and take X-rays.
Your Second Visit
We'll sit down for a brief, convenient report of findings, explaining what he found. If we believe we can help you, we'll perform your first adjustment.
Your Third Visit
Dr. Pearson will go over what he recommends for you to heal and how long he expects it to take.
A Lifetime of Health
Just as you go to the dentist, eat healthy and work out, chiropractic care is another puzzle piece in your wellness lifestyle. We believe that regular care will help you feel and live better; however, how often you visit us is up to you!
Contact us today to begin care and start to feel better! We are here and we're ready to help.

What to Expect at Natural Chiropractic Center | (763) 476-4770