Patient Testimonials
What Our Plymouth Patients Have To Say
What others say about chiropractic care can help you make the right health care choice. Review a selection of Natural Chiropractic Center patient testimonials below and please contact the office if you have any questions.
You'll like what you read about Dr. Bruce Pearson, the Plymouth Chiropractor!
---
"Dr. Bruce has been keeping me in line for nearly my whole life. I feel refreshed after each adjustment, so I make sure to stop by for an adjustment before any big swim races. Thanks, Dr. Bruce, for cheering me on!"
˜Sierra Smith, Minnesota State Champion Swimmer
---
Bruce is a great man. I am new to chiropractic and he was kind enough to sit down with me and explain the science behind this practice. He was great with his examination and diagnostic skills and I found him very dedicated and sincere to his profession. I was there for a general check up and he did not impose any treatment on me. Great working environment and a very friendly staff. I am definitely going back. Highly recommended to all. Shoaib S.
Highly Recommend
I was working in Plymouth and very much needed an adjustment. I asked a local friend for a recommendation. She recommended Dr Pearson, The office staff was very helpful getting me seen, Dr. Pearson treated me, and I returned the next day for a follow-up. I am now on the mend and will finish my treatment at home. I highly recommend Dr. Pearson and will see him again if needed while I am traveling in the area for my job.
˜Gregory G.
I have had chronic back pain for the past 5 years from a major back injury. My pain scale was usually a 9 or 10 but now, after going to Dr. Pearson, my pain scale is normally at a 1. My posture has improved and my attitude towards life is so much more positive. I am able to do things now that I could never do before! I am extremely happy with the care that I have received and will continue to go to Dr. Pearson.

Anonymous
Highly Recommend Dr. Pearson
When I first came to Dr. Pearson I was not a big believer in chiropractic care. Dr. Pearson made me feel very comfortable as he explained in detail (after he looked at an x-ray) what route he thought we should take in resolving my individual situation. Dr. Pearson is a Dr. Who will take the extra time with you to make sure you get results. He will always treat you as a person and not just a number, he will go the extra step to make sure you are receiving the proper treatment. I would highly recommend Dr. Pearson to anyone in need of chiropractic care.
˜Jeff K.
I came to see Dr. Pearson I believe back in the year 2000. I came to him after many visits with other Dr's regarding foot cramping. I now bring my daughter and she also benefits physically and mentally. What makes Dr. Pearson stand out in my opinion is he really loves what he is doing, he really loves helping people feel better. Words can not express how you feel after a treatment. Everyone should have at least one treatment (you'll come back again!) what do you have to loose? But the discomfort/pain you are having! And you will gain a smile and a good nights rest!

Barb H.
---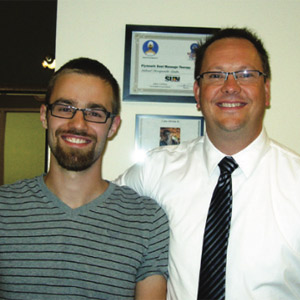 I had major problems standing and walking. But Dr Pearson showed me that I don't have to have back pain all the time. Thank you!
˜Yuiry G.
---
Significant Improvement
After only my third treatment, I experienced significant improvement. During that night I was able to roll from one side, only my back and over to my other side without the sharp, stabbing back pain that had accompanied this routine motion for some 20-some years.
˜Mary M.
I wanted to take a moment to thank you for everything you have done for me. I want to thank you for giving me back my way of life. Words can't describe the change in physical, emotional and mental health that comes from addressing the causes of the discomfort. Again thank you for all your help. And I hope that others will benefit as much from your care as I have.

Joe G.
110% Better
Dr. Bruce has been treating me for approximately 2 years. When I first came to him, I was in tremendous pain in my lower back, neck and shoulders. Within the first month of treatment I felt 110% better. Thanks to the healing power of chiropractic and Dr. Bruce, I have been able to continue to enjoy the things in my life that were limited by pain previous to my treatments. Imagine… playing with your 2 year-old without the fear of chronic pain afterwards. That in itself is priceless.
˜J. Peterson
It was superb. I was able to receive relief from an injury that had plagued me for months! Dr. Bruce listened to my issues, explained his course of action and I was back running in just a few short weeks. I regret waiting so long to get his help. I highly recommend him to anyone. Joy S.
So Glad To Be Here
Went in because my back went out. Have been going there for a month now with much improvement. Had bad pains in my neck for five months that I did not even tell him about he started cracking my neck about three weeks ago, I have had the pain in my neck once since then and that was a couple of weeks ago and has not happened since. I am so glad that I went there he has been so helpful to me.
˜Keith E.
I enjoy going to Natural Chiropractic Center because I always feel welcome, and receive top class treatment from the entire staff. Dr. Pearson and his staff are extremely friendly, professional and respectful resulting in V.I.P. treatment with successful outcomes for me. Dr. Pearson, you are the best Chiropractor ever. Thanks for the great service you provide. Ethel B.
---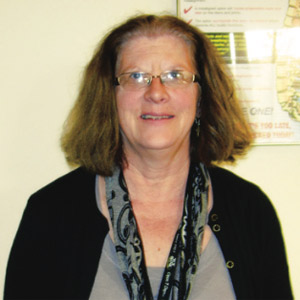 Pain free since my first adjustment without drugs or surgery! Always accommodates my crazy schedule!
˜Amy T.
---
Highly Recommend!
From day one of my attempts to return back to work and get whole again, physically, and emotionally, Dr. Pearson and his team at Natural Chiropractic in Plymouth were amazing. After being involved in a 2013 MVA, I was searching for a practitioner that was not only knowledgeable, but caring, and personally involved in getting me back to my previous physical condition, of competing internationally.
Dr. Pearson, helped me get the follow-up tests and medical attention I lacked early on after my accident. His office staff were very instrumental in scheduling me, with their acupuncturist to help me function on a very demanding schedule. As of today I am still in need of his treatment and highly recommend his practice for any of your physical needs, related to an accident or just keeping your alignment in check. Just a footnote; my daughter was so excited to see me feeling better after my appointments with Dr. Bruce; She asked to be adjusted for some of her sports aches and pains and still looks forward to every visit we make to Dr. Pearson.
˜Sam S.
I like that I can come in whenever it works for my schedule rather than making an appointment. Dr. Bruce is friendly and professional. I love the roller massage machine – very relaxing. Peg M.
Been Seeing Dr. Pearson For Over 10 Years!
My first visit was probably a decade or so ago. While I don't remember the particulars, I do know that it was a positive experience, as have all the visits been in the intervening years. Dr. Bruce is a delight–professionally acute, personable and willing to take time to answer questions, explore new avenues and share experiences (both his and mine!). The office staff is obviously well-trained in customer care–they are friendly, responsive and flexible–and always warm and cheerful!
˜Marilou T.
Fantastic doctor and staff. Would recommend to everyone that needs help. Even those that just want to keep healthy! Ellen R.
Finally, I am beginning to see the light at the end of a long (and painful) tunnel.
At my first appointment Dr. Bruce did a thorough examination, explained about chiropractic care, and then sent me off to have an x-ray. Ever since, he has been working to correct the source of my problem my pain is slowly starting to go away. He is knowledgeable, encouraging, and positive. He has helped me to be patient, explaining how this process takes time. If I could turn back the clock ten years ago, I would. But as the saying goes, 'better late than never.' Dr. Bruce, thank you for your care and support. You are an excellent chiropractor!
˜Sue J.
Excellent service and great care from Dr. Pearson. I knew I was at the chiropractor from the very first day, as I felt relief after the first adjustment. Office staff is very friendly! I guess one could say Natural Chiropractic Center is like Cheers. Everybody knows your name. I would certainly recommend Dr. Pearson and his staff to anyone needing chiropractic care. Great care, great customer service and an overall friendly environment. Even fellow patients greet you when you're there! Thank you Natural Chiropractic Center, Dr. Pearson and the staff.Brian W.
We look forward to meeting with you in person and learning how chiropractic can fit into your health care goals.
Contact our office today
and we can arrange a time to explore your options!

Patient Tesimonials Natural Chiropractic Center | (763) 476-4770