Dr. Bruce Pearson
A Passion for Self-Healing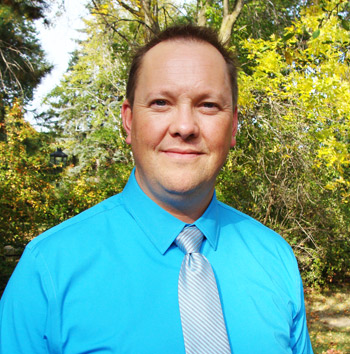 Dr. Pearson always had a passion for helping people heal naturally. As a patient himself, his chiropractor taught him how the body gets sick and gets well. Learning the philosophy, it just clicked with Dr. Pearson. "I thought to myself, 'if my doctor can do this for other people, I can do this for other people, too.'"
Dr. Pearson was inspired by the body's ability to heal and repair itself from the inside out. "The body is an amazing machine and we don't always need medicine to heal when the body can communicate from the brain to the body."
Becoming a Plymouth Chiropractor
Dr. Pearson is a graduate of Northwestern College of Chiropractic located in Bloomington, MN. He still enjoys furthering his education, learning even more about the philosophy of how the body works. He's passionate about educating his patients in every way he can.
Dr. Pearson is licensed in the state of Minnesota and is board certified by the National Board of Chiropractic Examiners. Dr. Pearson is also National Board Certified in Physiotherapy and Radiology and is a licensed Medicare, Medicaid and Minnesota Worker's Compensation Physician, and a member of the International Chiropractic Association. He is an in-network provider of most insurance plans.
Dr. Pearson has been the team chiropractor at several kickboxing events, rodeos and as a musician himself, has enjoyed treating many local and nationally recognized musicians.


Focused on the Family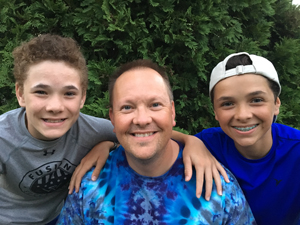 Dr. Pearson is happily married to his soul mate, Jen, and is a father of two wonderful boys, Haaken and Tobin. He enjoys boating, fishing, camping and spending time outdoors with his family by the water. In winter, his family loves to ski and embrace the beauty of the mountains.
Are you wondering how Dr. Pearson and his team can help you? Contact us today and let us show you first-hand.

Dr. Bruce Pearson | (763) 476-4770