Natural Chiropractic Center FAQ's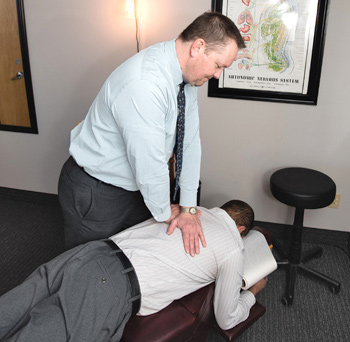 As your trusted Plymouth, MN Chiropractors, we want to answer to some of the most commonly asked questions we receive Natural Chiropractic Center in Plymouth.
If you still have questions about chiropractic care, please give Natural Chiropractic Center a call at (763) 476-4770 and we'll make sure to answer your questions!
What makes Natural Chiropractic Center different?
What differentiates our clinic from our neighbor clinics is that we are a corrective care clinic, not just a symptom-based clinic. We like to correct the misalignments in the spinal column and pelvis so that the body can function and vibrate at a higher level of health and vitality! We do this by careful assessments of examinations and x-rays(required) so that we have a blueprint of exactly what needs correction and what does not. Follow-up examinations and more xrays are taken to monitor the progress of the correction so that when they have fixed their problem we then periodically maintain that correction with adjustments, rehabilitation and home exercises.
Do you take insurance?
Chiropractic has been covered by insurance companies for a long time. However, every plan coverage is different so we would do a benefit verification to determine what your insurance will cover and if there are any limitations. If there is no coverage, rest assured that we have very affordable financial plans that will give you the care that is necessary.
What kind of adjustments do Plymouth Chiropractors do?
As the Plymouth MN Chiropractor, Dr. Pearson has been trained in several different techniques including Diversified, Activator, Pettibon, Cox, and Thompson. There are many different styles of adjusting – Dr. Pearson would go over your treatment style options to determine what is going to be the most effective to gain the optimal results for your case.
What are your hours of operation?
Our workday is segmented. We have certain times throughout the day that we allow for treatments. Usually, treatments are given in the morning, around the lunch hour, and in the evening. These times allow the Doctor to become more focused with minimal distractions, therefore achieving optimal results. Other times throughout the day are set up for new patients, follow-up x-rays, and Doctor's reports. We are confident that we can accommodate your busy schedule.
Does the doctor take X-rays?
Imagine going to the dentist where he brings you back into his treatment room, takes a look inside your mouth, and then proceeds to start drilling, scraping, cutting, etc. Would you allow that to happen? I think not! Likewise, at our facility, X-rays are a vital part of our examination procedure to ensure that we get a full blueprint of your spinal condition to determine if chiropractic is the right approach for you.
How long does it take for a typical visit?
As your Plymouth Chiropractors, we understand that life is busy with family, work and friends. That's why we have created a "no waiting" environment! After recommending the right treatment plan for your condition, the time spent receiving the essential treatment is very minimal. Patients are always telling us that they like the fact that they can get in and get out without having to spend time in the waiting room while still getting top quality care! Learn more about what to expect on your first visit to Natural Chiropractic Center!
Contact us today to schedule an appointment with Natural Chiropractic Center.

FAQ's at Natural Chiropractic Center | (763) 476-4770