About Natural Chiropractic Center
Family Wellness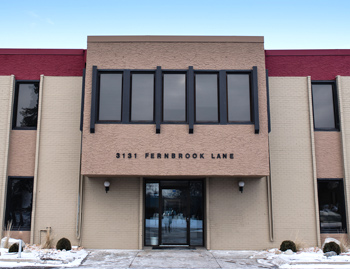 After Dr. Pearson graduated from chiropractic college in 1997, he worked as an associate for a few years before opening Natural Chiropractic Center in 1999. He loves helping people enjoy optimal health! Chiropractic care is for all individuals, no matter your age or health. We want everyone in Plymouth and to feel well and live their greatest life!
Not only do we help patients who visit us with pain or discomfort, but we'd love to see healthy families and people of all ages visit us to stay well through preventive care.
Healing as You Were Designed
We understand that the body is self-healing and self-regulating. We understand the nervous system controls and coordinates all functions of the body.
We're here to help remove subluxations through chiropractic care to help improve the communication throughout your body; by doing so you can heal from the inside out. You are the healer; we're just here as a tool.
Through focused, carefully crafted adjustments, we're able to restore balance to your nervous system. From there, we're proud to offer a number of other modalities to further improve your health and wellness, naturally, including acupuncture and beyond. Dr. Pearson will always dive deep to examine what's really going on under the surface-we believe that in order to find the root cause of the issues you may be experiencing, it's necessary to get an inside look. We'll take x-rays for every new patient-if you've recently had x-rays, please bring them with you to your first visit.
We promise to always be open and honest with our patients, making them an active partner in their journey to wellness. Whether you're 1 or 100, you're welcome here with open arms-and we can't wait to help you achieve your goal sin health.
Results That Change Lives
Dr. Pearson strives to help people understand that you can go to a chiropractor before you have symptoms, to stay healthy and avoid getting sick. A chiropractic lifestyle helps you heal, function and stay well, longer.
Dr. Pearson enjoys when patients tell him things like, "I can't believe how much better my body works compared to a year ago." He loves that his patients are passionate about living a healthy life and staying well throughout their lives.
As you progress in our care, we want you to know that we'll constantly be reevaluating how you're doing and improving. If we feel you aren't progressing as you and we had hoped, we'll reevaluate your care plan and tweak things. At the end of the day, we want you to thrive-and we'll do everything possible to help you achieve that.
Wellness Dinner Talks
Once a month, Dr. Pearson holds a dinner workshop where he invites you to join him for great food and conversation. He'll start at the beginning and discuss where we came from, how we developed, how our bodies work and the importance of health and wellness.
Sometimes, he'll host a guest workshop to discuss facial acupuncture, essential oils and more hot topics.
Are you ready to see how Dr. Pearson and his team can help? Contact us today and let's get started.

About Natural Chiropractic Center | (763) 476-4770